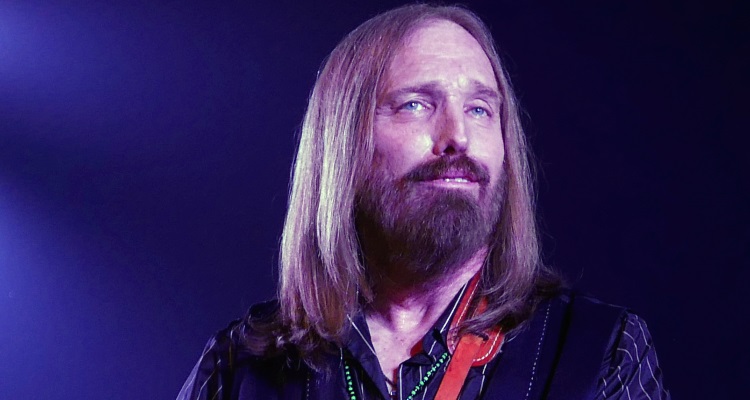 Photo Credit: David Baker
Tom Petty's second wife and his daughters from his first marriage are duking it out in a legal battle over the singer's assets.
When he was alive, Tom Petty was notorious for dragging artists into court over borderline copyright allegations.  In one notorious case, Sam Smith lost millions over a simple chord progression that wasn't exactly Mozart.  Others snagged by Petty's legal assault team also paid ransoms over questionable claims — just to avoid costly litigation battles.
Now, it looks like Petty's litigious legacy has been passed on well.
Adria Petty and Annakim Violette — Petty's daughters from his first marriage — recently sued his widow Dana Petty for . The duo believe that Dana set up a new LLC as a way to deprive them their father's assets. The company in question is a separate entity from Petty Unlimited LLC, which was set up to manage Petty's assets after .
Both daughters claim the terms their father's trust grant them "equal representation" in making decisions about his estate. His widow Dana argues that the two daughters are attempting to rule by the majority. Dana Petty says since she is the sole trustee for the estate, she has the final word on decisions.
The vague wording "equal representation" is the core a court battle that will now play out.
Equal representation could be interpreted to mean Petty wanted all three women to have an equal vote. In that case, the daughters would have a 2-1 majority over decisions. But it might also mean that their right to participate in decisions could be overruled by Dana.
The whole thing kicked f when his daughter Adria wanted to create a range Tom Petty products bearing his likeness. Dana Petty argued that Petty's fans would be disgusted by the perversion Petty's legacy. Dana shared her reason for denying Adria's request in ficial court filings.
"Tom would never have permitted such a thing, he never 'sold out' while he was alive and refused to do any such thing despite numerous opportunities. Dana is certain Tom's fans would also find it a sad perversion Tom's legacy."
Observers see the possibility a Paul Newman-style line Tom Petty products — with Petty's name slapped onto salad dressing, toothpaste, whiskey… whatever.
Adria alleges that Dana has been misappropriating money from the estate and using her father's intellectual property for her personal gain. She filed a petition in Los Angeles probate court seeking full control the Tom Petty music catalog.