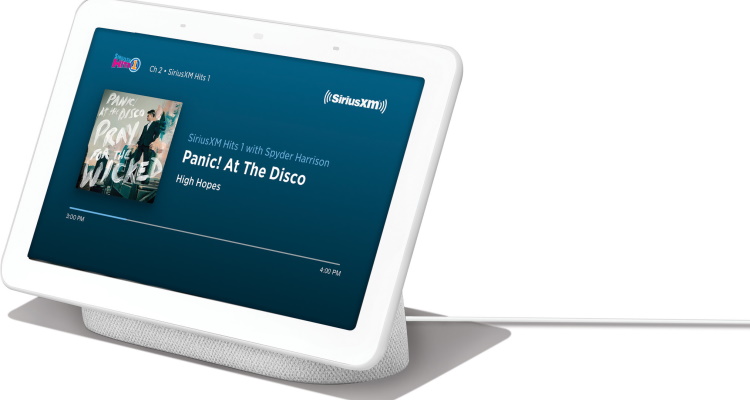 SiriusXM has announced a partnership with Google to bring its original content to Google Assistant.
Any Google Assistant-enabled device will be able to access shows like Howard Stern. The service isn't live just yet ⁠— SiriusXM says it will be rolling out over the next week. Users will be able to browser SiriusXM content in the Google Home app on iOS and Android.
SiriusXM subscribers will be able to use the voice features Google Assistant to seek content. Users can ask for specific channels, shows, or even podcasts. Those with a Nest Hub or Nest Hub Max device will be able to watch SiriusXM video later this year.
Google and SiriusXM are fering a bundle deal to entice new subscribers. Anyone who purchases a Google Nest or Google Home device can get three months the service for free. Those who already own a Google Home or Nest device will receive three months free when purchasing a subscription.
SiriusXM has embraced Google as a way to get into people's homes. So far, the satellite TV provider has found it hard to expand its audience beyond vehicles.
Earlier this year, the SiriusXM app launched on Android TV, so Google is a natural partner. SiriusXM is also available on Apple TV devices. The has helped broaden SiriusXM's appeal to a broader audience.
Forbes reports that the purchase increased Sirius' revenue base from $5.8 billion in 2018 to $7.7 billion in 2019. Revenues for Sirius are expected to rise to $8.2 billion in 2020.
is now over 100 million people in North America. Close to 40 million those are subscribers, while there are 75 million trial and ad-based listeners. Sirius is working hard to get into people's homes to and Apple Music head-on. Many Americans still think Sirius as a satellite radio-only company ⁠— deals like this one will help change that.