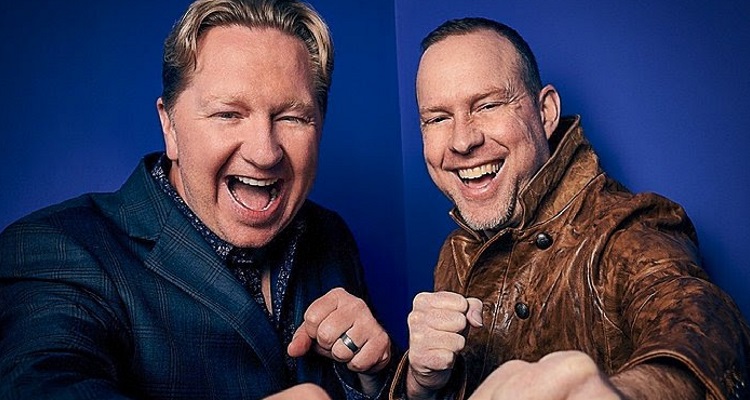 Verge Records' Mickey Jack Cones with ONErpm/Verge founder Emmanuel Zunz.
Here's a wrap on the latest music industry hirings, firings, retirings, and promotions.
If you have a job listing to share, we're all ears. Send us a note to
If you'd like to post a job on our Job Board, just send us a request at
Mitch Schneider Organization — Marcee Rondan
Music publicist Mitch Schneider announced that his firm — long known as MSO PR — is changing its name to SRO PR. The promotion Executive VP Marcee Rondan to Partner inspired the name change. The new Schneider/Rondan Organization is working on transitioning its digital assets to the new name.
Atlantic Records — David Saslow
Atlantic Records has announced David Saslow is joining the team in the newly created position Executive VP, International Artist Relations and A&R.  He will be based out the label's New York fices.
SoundCloud — Gilles BianRosa
SoundCloud has named Gilles BianRosa as its new Chief Product Officer.  He will be based in the company's Berlin headquarters and will report directly to SoundCloud CEO Kerry Trainor.  BianRosa previously served at Samsung as the Chief Product Officer for the company's visual display content and services.
YouTube Music — Dan Chalmers
YouTube Music has poached longtime Warner Bros. veteran, Dan Chalmers.  Chalmers currently serves as President ADA, Warner's independent services distribution arm.  Sources say Chalmers will be joining YouTube and will report directly to YouTube Music head Lyor Cohen.
Verge Records — Mickey Jack Cones
Verge Records is relaunching with music producer, publisher, and artist manager Mickey Jack Cones at the helm.  The label will be based in Nashville and will leverage ONErpm's global presence to discover and sign new talent.  ONErpm founder Emmanuel Zunz relaunched the label after initially starting it back in 2006.
FUGA – Jason Reed and Kameil Sattar
FUGA has announced it has made two new senior hires for the group. Jason Reed joins from Head Digital at Domino Recording and will serve as Head Global Marketing and Promotion for FUGA.  Kameil Sattar joins FUGA's London fice as Regional Manager UK from her previous position as Head Digital at Proper Music Group.
Sound Royalties — Five New Hires
Sound Royalties has announced five new hires in various positions throughout the company.  New hires include:
Karen Kough – HR Director
Linjea James – Contract Specialist
Christyana Bishop – Social Media Coordinator
John Clark – Sales Support Administrator
Josh Kanterman – Analytics Consultant
Prager Metis CPAs — Jane Bushmaker
Prager Metis Certified Public Accountants has announced Jane Bushmaker as its newest Director.  Jane joins the accounting firm after serving as Director for the Royalty Audit & Contract Compliance Group. She will work out the El Segundo, CA fice.