Amazon founder Jeff Bezos just bought The Warner Estate for $165 million from media mogul David Geffen.
The deal is reportedly the sale the most expensive property in Los Angeles. Bezos recently paid $80 million on a pair New York apartments earlier this year. He paid double that for The Warner Estate, but less than 1% his total $131.9 billion net worth.
Jack Warner, former president , commissioned the property in the 1930s. The Warner Estate took more than ten years to construct. The entire nine-acre property features guest houses, terraces, a tennis court, and a golf course.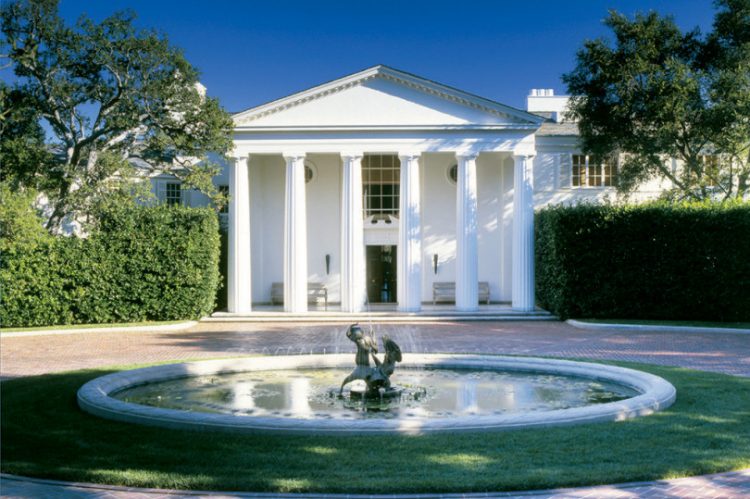 Bezos may be celebrating after a recent decision temporarily blocked the Pentagon's deal with Microst. Amazon asked for the delay in awarding the $10 billion contract to Microst. The Bezos-owned entity alleges that President Trump interfered in the decision-making process.
The government awarded Microst the JEDI contract for as much as $10 billion over a decade. In November, Amazon filed a lawsuit saying the Defense Department failed to judge Amazon Web Services' bid for the contract fairly. The lawsuit alleges President Trump interfered because he views Bezos as his "political enemy."
Amazon is now seeking evidence to show political interference cost them the deal. Amazon is seeking to depose President Trump, James N. Mattis, Mark Esper, and Dana Deasy.
Amazon isn't Bezos' only success – he also owns Blue Origin and The Washington Post. Bezos' ownership The Post is why he considers him his political enemy. The Post ten runs articles that are critical Trump and his policies.
Bezos just set a new bar for Los Angeles real estate purchases. The Warner Estate is one the most famous properties in Los Angeles, too. Now we're just waiting for the news that Bezos has bought an entire town in Kansas.